Ho Chi Minh City, July 28, 2021 – PetroVietnam Fertilizer and Chemicals Corporation (PVFCCo) has announced positive results in business activities for the first 6 months of 2021. Primarily is the strong growth in chemical products and Phu My NPK.
In terms of production, during the 1-month turnaround maintenance, PVFCCo carried out strict prevention measures to prevent the COVID-19 epidemic with a high sense of responsibility; the Phu My Fertilizer plant ensures absolute safety and operates at maximum capacity. Phu My Fertilizer output reaches nearly 340,000 tons. Besides adding scientific calculations, clever layout, and rhythmic production process, the NPK Factory still operates stably, NPK output Phu My reached more than 74,000 tons, with an impressive growth rate, exceeding 32% over the same period in 2020.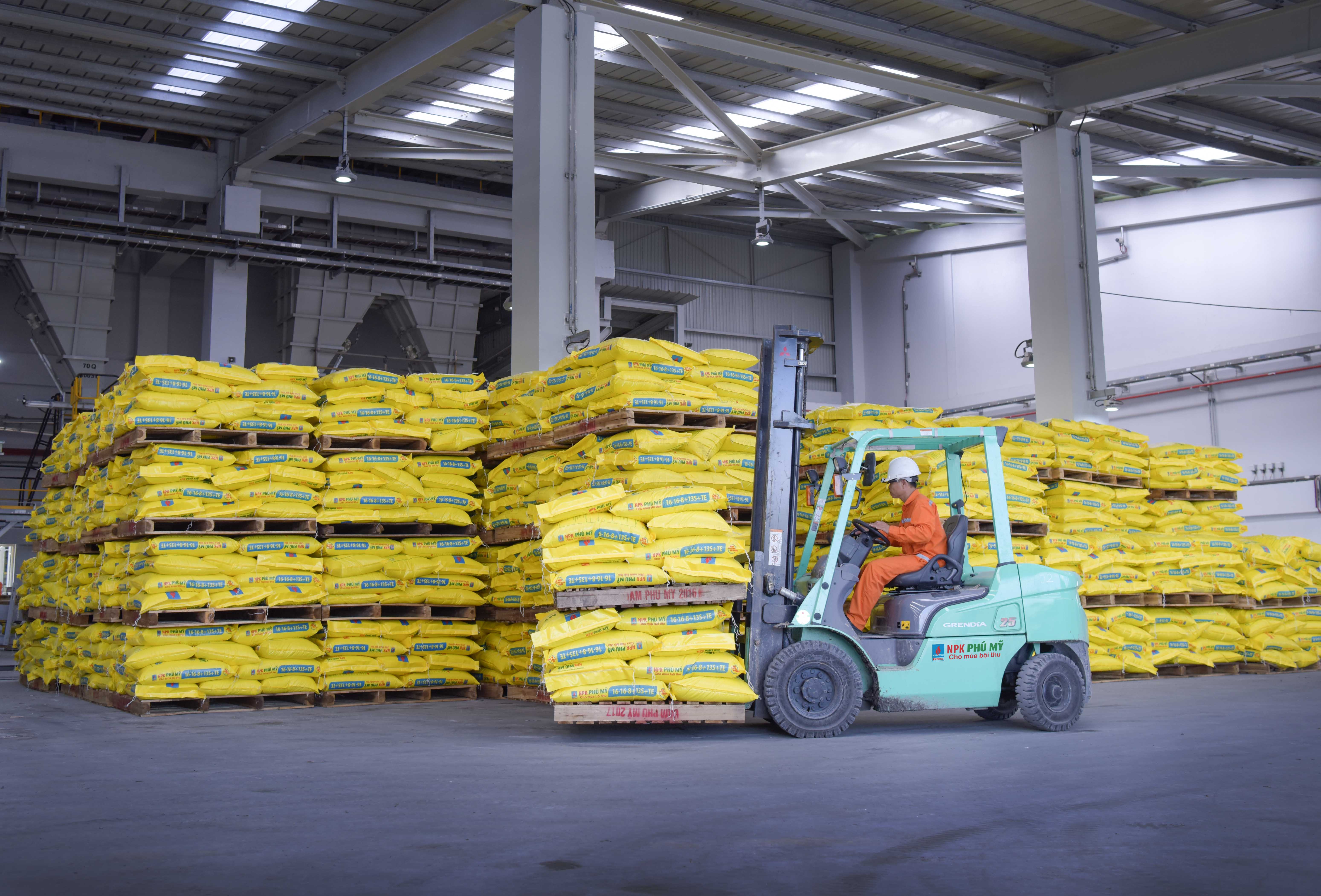 In terms of business, all stages of market analysis and forecasting, including transportation, product dispatching to each consuming area, flexibly deploying appropriate marketing activities, etc., have been focused on by PVFCCo since early, thus ensuring continuous supply of goods, making good use of business opportunities. As a result, the total output of the fertilizer business reached more than 560,000 tons, chemicals reached nearly 62,000 tons, exceeding the plan.
Similar to production, the business output of Phu My NPK also had spectacular growth, reaching more than 75,800 tons, exceeding 12% of the plan for the first 6 months of 2021 and increasing by 54% compared to the same period in 2020.
Another highlight in the first 6 months of 2021 is the outstanding growth of the chemical segment in terms of output, revenue, and profit. With good planning, moderation, and storage capacity, even when the plant complex stops for maintenance, PVFCCo continues to supply customers with ammonia (NH3) – the main chemical product. Therefore, the volume of NH3 sold for sale reached nearly 36,200 tons, reaching 130% of the plan in the first 6 months and up 11% compared to the same period in 2020, bringing excellent business efficiency, which PVFCCo was recognized and appreciated by customers—affirming its position as the largest NH3 supplier in Vietnam. Other chemical products such as UFC85, specialized chemicals for oil and gas…have had positive results, contributing to an excess of 114% of chemical business volume compared to the plan for the first 6 months of the year.
Besides the efforts in production and business, PVFCCo also increased the cost reduction of raw materials, energy, management/sales… to compensate for the high input gas price and other expenses arising during the epidemic prevention and control, so the profit after tax of the parent company in the first 6 months of the year reached nearly VND 802 billion.
With this positive result, PVFCCo is confident to complete its production and business plan for the year of 2021. In the last 6 months of the year, PVFCCo plans to produce more than 500,000 tons of Phu My Fertilizer, Phu My NPK, and more than 40,000 tons. Chemistry; trading more than 550 thousand tons of fertilizers and nearly 70,000 tons of chemicals of all kinds.